The Witch's Foot

Legend has it that in the mid-late 1700's, residents of Joe Batt's Arm decided on a witch hunt, to banish all remaining witch's from the community.

During the hunt, they came across the most powerful witch any man had ever seen. As they chased her to the edge of the sea on Etheridge's Point, she was cornered. To escape the mob, she leaped to an island in the middle of the harbour, leaving behind her molten hot footprint in the rock. From there she leaped once more to Brown's Point and was never seen again..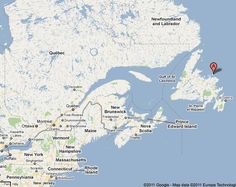 Locals claim her foot impression in the rock is a reminder of the power a witch beholds, and proof of the story.  If you search hard enough, you can find all three footprints on the rocks.

Upon visiting the most accessible landmark, a footprint located at Etheridge's Point, you can place your own foot in the impression. How lifelike the impression of toes and foot contours are, is remarkable. Some say witch's have six toes but you will have to come see it, feel it and experience it, to see for yourself. Remember, witch's toes are longer than most humans.

Old folks said the witch drowned in her attempt to escape, others state she simply disappeared into the darkness and was never seen again. However, numerous strange sightings and even screams of an unknown woman have been witnessed by many people over the centuries on Etheridge's Point.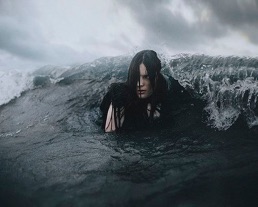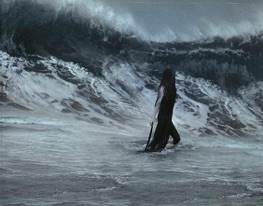 Watch "A Hunt for the Witch" https://www.youtube.com/watch?v=0_zYYilz5JM